About Us
The Hartwell family have been selling and repairing motor vehicles since 1910. Simon Hartwell has been representing Citroen since 1975 and set up the present purpose-built dealership in 1978.
The team at Simon Hartwell Limited have been personally selected by Simon Hartwell himself for their commitment to delivering excellence in every aspect. We ensure all our customers receive an enjoyable value for money experience and this makes them want to recommend us.
Simon Hartwell Ltd was recognised as an investor in people. For 7 years we maintained this National Standard for organisational excellence in improving performance through people.
To ensure our customers buy from us with confidence, we have been fully audited and approved by Trading Standards.
We also succeeded in gaining the European BS EN ISO 9001 2000 standard for excellence in Management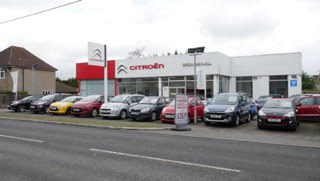 and Quality control.
As Simon Hartwell explains "Our customers deserve the best and this is what we strive to provide. Please contact me personally if you have any comments or suggestions, your feedback is always welcome and acted upon."
Simon Hartwell Ltd take our customers privacy seriously, a copy of out privacy policy can be found by following link: www.simonhartwell.co.uk/privacy-policy/
At the Citroen Excellence Awards 2016 Simon Hartwell Ltd has been awarded First Place for Best Aftersales Customer Experience in the Southern Region.
For details on how to contact us and directions to our dealership please click here.
The Motor Ombudsman
Simon Hartwell Limited has demonstrated its commitment to an open, transparent and fair way of doing business. We promise to:
Complete work as agreed
Ensure our invoices match our quoted prices
Make certain all our staff are competent and conscientious
Maintain a straight forward and swift complaints procedure
The code itself provides you with:
A free customer advice line
Free conciliation service
Low cost independent arbitration
More rights than required by law
You can download a copy of the code in full from: https://www.themotorombudsman.org